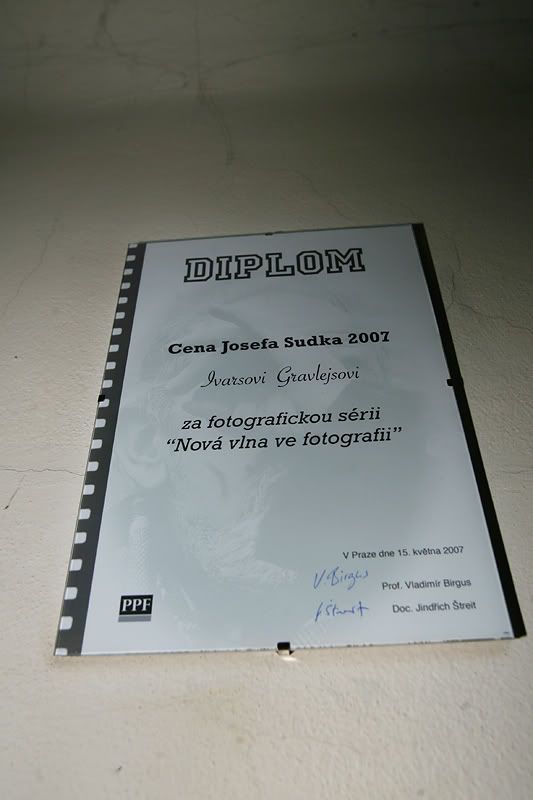 Today I hanged my diploma in FAMU - Academy of Performing Arts in Prague.
Diploma is a part of Czech photographer´s Jozef Sudek prize I got in 2007 for a photographic series "New wave in photography".
I´m very proud of myself because so far no one else got this prize in Czech Republic.